About CSS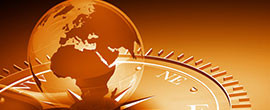 TC&SS is a VAR and Managed Services Provider (Premier Partner) andintegration specialist, providing Cloud & Smarter Solutions (Tivoli) with Websphere as the Core Pillars of our Business.Cloud & Smarter Solutions (Tivoli) with Websphere as the Core Pillars of our Business.We also provide Exceptional Web and Digital Experience, Social Business Collaboration, Information Management (DB2, Infosphere & Big Data, Optim, Netezza & Guardium), Business Integration with special emphasis on WebSphere BI and DataPower appliances, SOA and ESBs; Service Management based on ITIL best practice; Storage, Migration services - Data..
Why choose us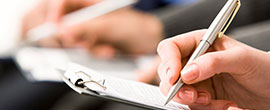 We are currently an IBM Education Partner for both IBM Hardware and Software approved and accredited by IBM Global Training.
We are all round and Embrace Key IBM Hardware Solutions inclusive and not limited to IBM
We are committed to our cause – Deployment, Services and Training to ensure Customer Satisfaction and ROI on Customer's Acquisition and Purchase.
We are looking forward to Partnering with you and be your preferred future Business Partner in Areas of Mutual Interest
Our Portfolio
Software Product Portfolio.

IBM Business Analytics software
IBM Collaboration Solutions
IBM Industry Solutions software
IBM Security Systems
IBM Information Management software
IBM Rational software
IBM Cloud and Smart Infrastructure (Formerly Tivoli)
Web Sphere software
Hardware Product Portfolio

IBM System X
IBM Blade Servers (HS & JS)
IBM PureFlex System Experts
IBM Power Systems
IBM System P
IBM Storage (Entry, Mid Range, DS5000,DS 8000, Storwise V7000, XIV, Low and High End Tapes).
P
rimary Consulting
– Core as Advisory Specialist purely technical on Techline, Sizing, Design and Solution Architecture etc. Sales Consultancy Technical - Deployment, POT/POC, Demo to Win Pre Sales Consultancy Training on Brand Product Modules based on IBM Core Curriculum Services – Support, Project Management Engagements.
Our Partners